Four Jesus Youth bands minister at World Youth Day
Picture this 1.3million people flocking the streets of Krakow, sea of flags representing nations of the world, youth from across the word dressed in their national attires, speaking their national tongues. What a beautiful sight to make you realize the enormity of our Catholic Church!
World Youth Day (WYD) is a beautiful celebration of our vibrant Catholic faith and a gift from St John Paul II to all of us. It is an opportunity for all young people to experience in first person the universality of the Church; to share with the whole world the hope of many young people who want to commit themselves to Christ and others.
This year 273 pilgrims from Jesus Youth movement registered for the 'pre-WYD pilgrimage: In the footsteps of St. John Paul II', 416 delegates for the Youth Arise International Festival, around 700 delegates for the WYD and 217 youth for the 12-day long post-WYD pilgrimage. Another major highlight was that four bands of the Jesus Youth Movement, based in India and UAE, did 14 festivals during the 5 days of WYD. For the first time, WYD invited two bands from the same movement to be part of the central events (RexBand at Night Vigil and MasterPlan at Sunday Papal Mass). Jesus Youth also animated two catechesis centres.
'Acts of the Apostles', the outreach wing of the Jesus Youth Music Ministry from Delhi was one of the four bands from Jesus Youth to be invited and truly excited to minister for the first time at various events of the WYD. They started with the Vision Concert at YAI Festival on 22 July, followed by concerts at the WYD Festival, Hallelujah Festival, Arise Festival and ICCRS International Festival from 27 to 29 July.
Indeed a blessing for JY movement as expressed by Georlin Babu, the lead guitarist of Acts of the Apostles - "Looking back it all seems like a dream. When we set foot on stage in 2009 for the first time as a band, we had never imagined we would be performing at WYD one day. Moreover, opening for Matt Maher at St. Mary's Basilica, was a true fan moment for us as we have always been inspired by this Catholic musician. All I can say is amazing are His ways and that's just been proven true in all that has come to pass in these past months of unforgettable WYD experience for our band'.
The band shared that language was never a hindrance as they found participants united praying together in various tongues, and also enjoying their Hindi worship songs. "It was wonderful to have all the people praise and glorify Jesus, and that too in Hindi – yes, we taught them our Hindi songs "Jeevan Jal" and 'Yesu Ki Jai". It felt like they took home a little bit of us and India", said another band member. The band also performed their new song composed specially for WYD called 'Lift Up'.
All these bands of JY Movement were formed in the last three decades, after these young musicians experienced profound life-changing encounters with Christ, through the Jesus Youth movement and have grown over the years by overcoming their share of struggles and challenges.
Last month the Rex Band released their latest album 'On my knees' a musical response to the call of Pope Francis to rediscover God's mercy in today's world. Acts of the Apostles is also working towards the release of their new singles in the coming months.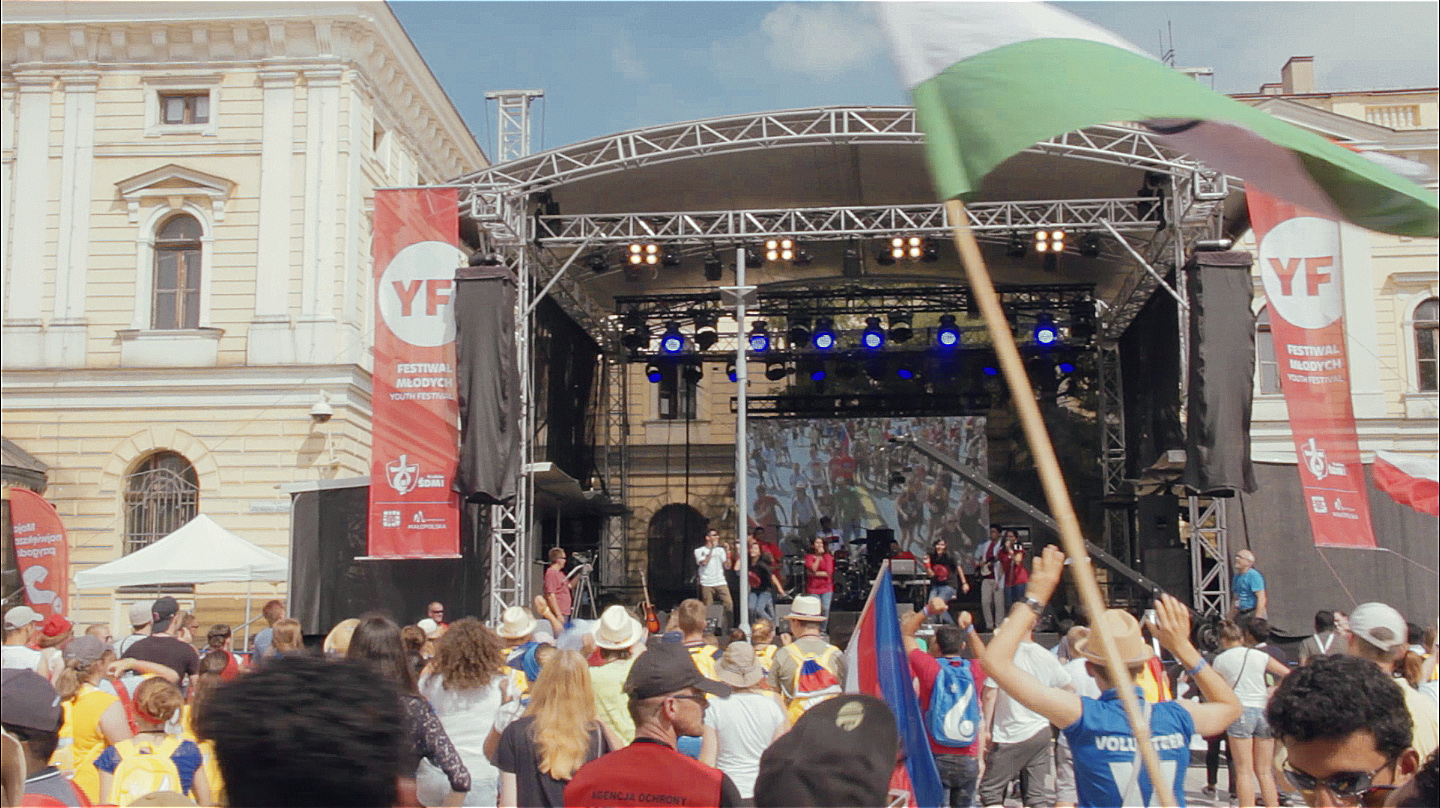 World Youth Day has indeed been a wonderful and unique experience for all the pilgrims deepening their faith and helping them on their journey towards Christ. We request your prayers for JY Movement and for these bands which are spreading God's love through their witness and lifestyle!