Jesus Youth receives Pontifical Recognition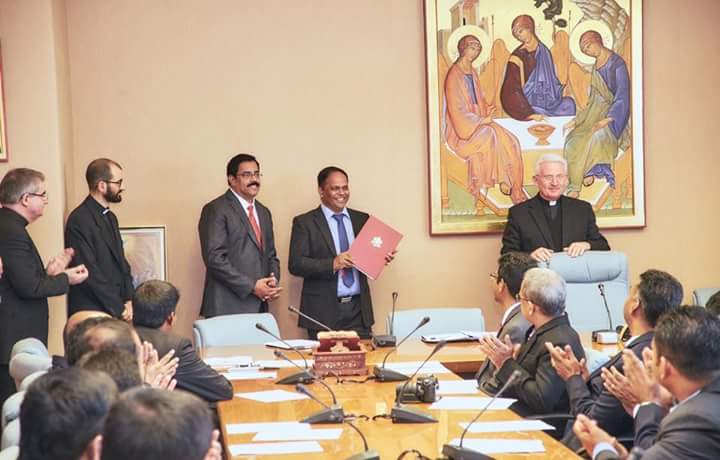 AN INTERNATIONAL CATHOLIC LAY MOVEMENT APPROVED BY THE HOLY SEE
From 1985, the International Youth Year, when the first Jesus Youth conference was held in Kerala, the Jesus Youth movement has now spread to 35 countries around the world, with its presence in all five continents.
In 1988, Pope John Paul II in his Apostolic Exhortation 'Christifideles Laici' had written: "It is exceedingly opportune that some new associations and movements receive official recognition and explicit approval from competent Church authority to facilitate their growth on both the national and international level … Because of the demands of the common good of the Church, moreover, ecclesial authority can select and promote in a particular way some of the apostolic associations and projects which have an immediately spiritual purpose, thereby assuming in them a special responsibility"
In October 2008, the CBCI (Catholic Bishops' Conference of India) approved the Jesus Youth movement in India and appointed Archbishop Abraham Viruthakulangara of Nagpur as its ecclesiastical adviser. Incidentally, on 31st October 2008, Pope Benedict XVI had addressed at a meeting organized by the Catholic Fraternity of Charismatic Covenant Communities and Fellowships: "I know that opportune ways are being studied to give Pontifical recognition to the New Movements and Ecclesial Communities and many have already received it."
Now, the Pontifical Council for Laity has officially recognized Jesus Youth. "It is my pleasure, therefore, to confirm the Dicastery's readiness to issue a decree approving the statutes and granting recognition to Jesus Youth as an International Private Association of the Faithful, with juridical personality in Canon Law" says the letter signed by council secretary Bishop Josef Clemens, received on 6th April 2016. The decree of approval will be awarded during a ceremony held at the Vatican on 20th May 2016. Jesus Youth is the first movement in India and the second movement from Asia to receive such an approval.

A MISSIONARY MOVEMENT AT THE SERVICE OF THE CHURCH
Jesus Youth is missionary in nature and has a special focus on evangelising today's youth, promoting an active Christian way of life, and commitment to mission. Jesus Youth strives to lead people, especially the youth, to a renewed life in Christ, assists them in their growth in holiness and prepares them for the apostolate in communion with the mission of the Church. The association helps people to have a personal relationship with Christ and experience the love of the Father and the fellowship and guidance of the Holy Spirit in their lives. It strives to cultivate in its members a life of missionary discipleship, urging them to become joyful witnesses of the Gospel in the contemporary world.
Jesus Youth carries out the work of evangelisation by fostering individual apostolates, facilitating group apostolates, and engaging in formal missions and projects in various parts of the world. A Jesus Youth Apostolate begins as the initiative of an individual or a small group. It serves as a platform for individuals to grow together and share Christ using their talents and gifts in a specific context. It seeks to employ day-to-day life activities as a means of evangelisation and sanctification of the world.
Progress in holiness is ensured through:
the observance of the spiritual discipline of the association called the Six Pillars (Prayer, Word of God, Sacraments, Fellowship, Evangelisation and Option for the poor)
participation in fellowship groups like prayer meetings, households and cell groups
encounter programmes such as contact programmes, retreats, conferences and service-oriented outreaches
formation programmes and the accompaniment given by mentors
evangelising personal encounters and the guidance of priests, religious and mature laity
In order to help persons journey effectively in their pilgrimage of faith, the association provides a five-phase faith formation to facilitate growth in holiness and mission.
JESUS YOUTH DELHI
In Delhi, Jesus Youth started it's mission in 1994 with a small prayer group comprising five youth. They spent the initial two years in prayer and fellowship. In August 1996, the first youth gathering for three days was conducted for 30 youth. The first retreat was conducted in November 1996 for 60 youth, and then a youth conference called Youth Fest 1997 when around 500 youth from all over Delhi participated. This was a major breakthrough for the youth renewal in Delhi after which outreaches, retreats, conferences, formation programmes and various trainings have been conducted every year. The Jesus Youth in Delhi are also blessed with Perpetual Adoration of the Blessed Sacrament at the Jesus Youth house since 1994, where young people adore the Lord day and night in a little room.
The Jesus Youth in Delhi Zone are governed by the JY Delhi Zonal Council. The Delhi Formation Base Team coordinates the formation activities and twelve different teams assist the council in facilitating various fellowships and apostolates. The two diocesan teams for the Delhi Archdiocese and Faridabad Eparchy coordinate the Jesus Youth activities in various parishes in the respective dioceses.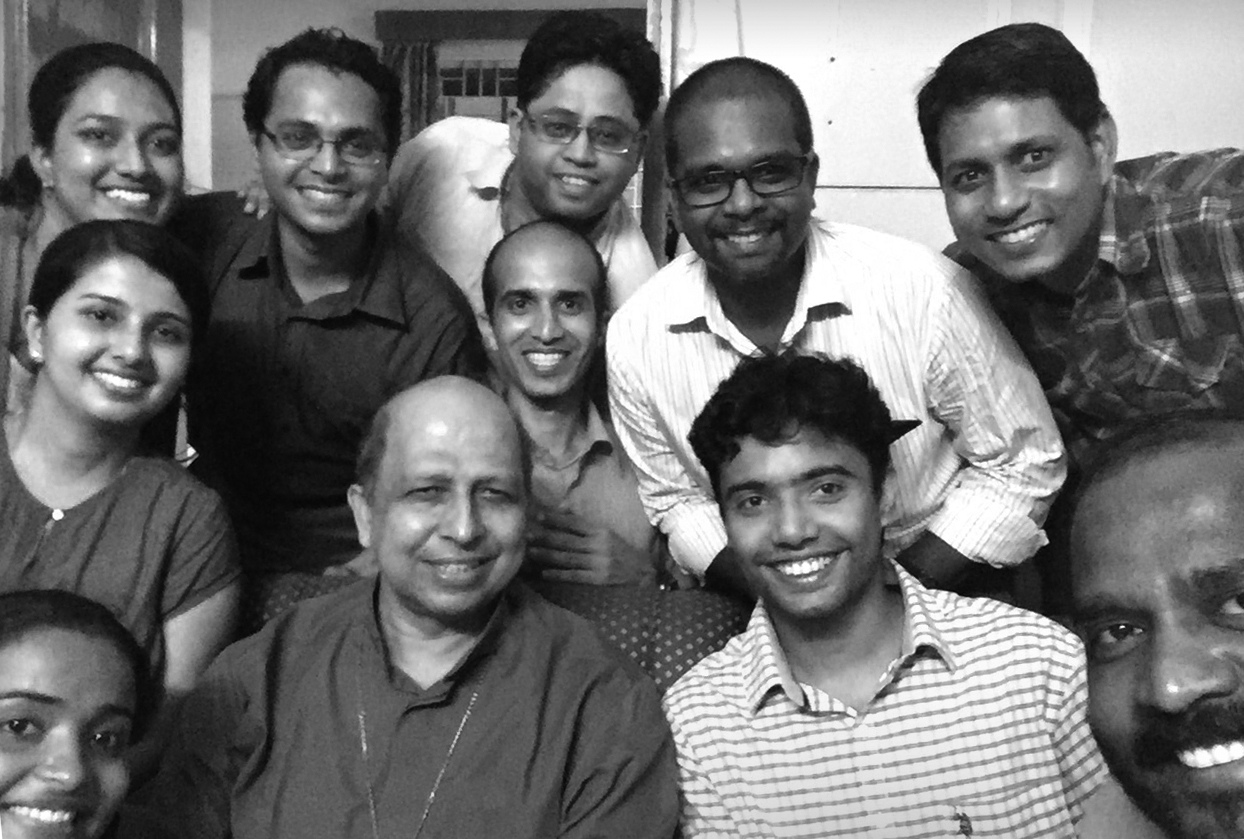 A MOMENT OF GRATITUDE AND JOY
On this joyful occassion of the Pontifical approval, we praise God with songs of thanksgiving! We would like to specially thank the Apostolic Nuncio Archbishop Salvatore Pennacchio, Archbishop Anil Couto, Archbishop Kuriakose Bharanikulangara, Bishop Jacob Mar Barnabas, Bishop Franco Mulakkal and Archbishop emeritus Vincent Concessao for their love, support and encouragement. We thank our chaplains and animators - Fr Jas Elanjikal, Fr Stanley Kozhichira, Fr Rajan Punnackal, Sr Maria Jees SD and Sr Suma Jose SD for their guidance at every step. We also thank the Delhi Charismatic Renewal Services for their guidance in the formative years, Evangelisation Commission, various ministries and ecclesial movements, priests, religious, elders and families who have supported the young to be missionary disciples. The Jesus Youth in Delhi also remember and thank all its leaders, fulltimers, resource persons, members from the National and International Councils who have been instrumental in building the movement here in Delhi and North India.